Hololive is a virtual youtuber agency which is owned and run by Japanese Tech entertainment company Cover Corporation. There is a lot of craze for these youtubers who use virtual anime characters inspired by 'Idols'. One such famous hololive is of Shirakami Fubuki. Let us know more details about her.
CHARACTER ORIGIN: SHIRAKAMI FUBUKI
Shirami Fubuki is a virtual youtuber whose account was first created in Twitter on 19th May, 2018. Within the next three days, they opened her Youtube account on 23rd May, 2018. Although the account was created in May, she didn't create any content till 1st June, as she started her first Youtube stream. In the month of October, she debuted herself in the 3D model, creating the record of being the fourth Hololive member. By the year 2020, she had gained a lot of popularity and people started talking about her appearance and her personality among themselves through various mediums of social media.
CHARACTER BACKHISTORY: FUBUKI HOLOLIVE
Fubuki is a fictional virtual character which is very active and funny to the audience. She is always excited, full of energy and life as she sings various songs, cracks many jokes and gets thrilled after playing many adventurous games. Fubuki being a fictional character, she has a story that before her arrival in Hololive, she was a mountain fox and spent hours sleeping endlessly. Japanese foxes have a good reputation for shape shifting and that's when Fubuki transformed herself into Human form to spend time as human with the eyes on Hololive opportunity. She has a very strange and weird side kick, Kurokami-San, who got it's 3d model in 2019.
CHARACTER PERSONALITY: FUBUKI HOLOLIVE
The personality of Fubuki is very sweet, cute and funny. But don't get fooled by her appearances and her sweet voice, she was a dangerous Japanese shape shifting fox, who changed herself into human for a change of living lifestyle. She is sometimes cunning and many times has renamed herself as 'Hunter' which by deeds she already proved that by showing extreme level of skills in battles where she won alone against many formidable teams. She normally gets her viewers and subscribers by saying in a cute voice "Kon Kon Kitune!". There are many examples of her notorious behaviour, and her being a shape shifting fox. The personalities and qualities of being overly active and smartly cunning totally justifies her true intentions.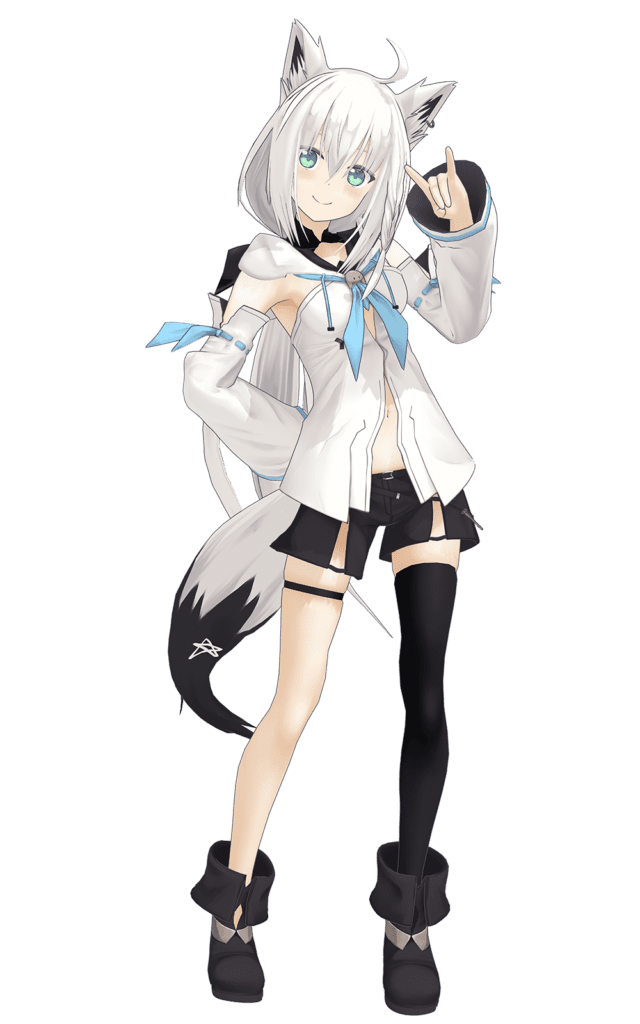 CHARACTER POPULARITY
The popularity is huge in the Japanese audience, as she has managed to bring many non japanese audiences due to her cute expressions and likeable gameplay. Her youtube channel as well as hololive receive constant craze and hype among the audience although not being fluent in English, but her broken language still gains a lot of attention. She was designed in such a way that no sort of illicit behaviour was not being communicated as well as not shown in any manner that may influence badly towards the audience, especially younger aged teens. No matter how people might see her past, people always adore her for being completely honest and sweet with her;. She is quite funny and even displays a sort of mischievous attitude while streaming yet people still love her and many Non-Japanese people flock over to her Ytube to see her.
Also read: Skin Aesthetics | 90s Nail Designs | Drain Gang Aesthetic | Giovanna Yannotti | Wanda ferraton